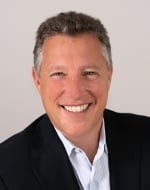 David Weinstein
Chief Executive Officer and Director
Mr. Weinstein is our Chief Executive Officer and a member of our board of directors. Mr. Weinstein joined our company as Chief Executive Officer in August 2020, and as a member of our board of directors in August 2019. In addition, Mr. Weinstein serves as an advisor to a partnership that is focused on the development of a 74-acre maritime port in Sunset Park, Brooklyn. Prior to joining NewLake, Mr. Weinstein was a partner at Belvedere Capital, a real estate investment firm based in New York, from 2008 to 2013, and again from 2016 to 2020. Most recently, he focused on Belvedere's investment in Industry City, a six million square foot redevelopment project in Sunset Park, Brooklyn. From 2017 to June 2021, Mr. Weinstein served as a member of the board of directors of Leisure Acquisition Corp., a Nasdaq listed special purpose acquisition corporation and from 2015 to 2016, Mr. Weinstein was a member of the board of directors of Forestar Group, Inc., a NYSE-listed real estate and oil and gas company. Prior to that, Mr. Weinstein served as a member of the board of directors beginning in 2008, and as President and Chief Executive Officer beginning in 2010, of MPG Office Trust, Inc., a NYSE-listed office REIT, until the sale of the company in 2013. From 2007 to 2008, Mr. Weinstein was a Managing Director of Westbridge Investment Group/Westmont Hospitality Group, a real estate investment fund focused on hospitality. Mr. Weinstein worked at Goldman, Sachs & Co. from 1996 to 2007, first in the real estate investment banking group (focused on mergers, asset sales and corporate finance) and then in the Special Situations Group (focused on real estate debt investments). Mr. Weinstein received a B.S. in Economics, magna cum laude, with a concentration in finance, from The Wharton School of the University of Pennsylvania and a Juris Doctor, cum laude, from the University of Pennsylvania Law School. He is a member of the New York State Bar Association.
Anthony Coniglio
President, Chief Investment Officer and Director
Mr. Coniglio is our President, Chief Investment Officer and a member of our board of directors. He co-founded NewLake in 2019 and served as its Chief Executive Officer until the merger with GreenAcreage in March 2021. Prior to co-founding NewLake, Mr. Coniglio was the Chief Executive Officer of Primary Capital Mortgage (PCM), a residential mortgage company. Prior to PCM, he was a Managing Director at JPMorgan, leading various businesses, including a start-up platform, to leadership positions and helping grow business line profitability exponentially. During his 14 years at JPMorgan, Mr. Coniglio was named by Dealmaker Magazine as "Top 40 under 40 on Wall Street" and led complex transactions, such as the financial-crisis restructurings for GMAC and Chrysler Financial, as well as AmeriCredit's $3.5 billion sale to General Motors. Mr. Coniglio has led numerous initial public offerings for REITs and corporations, including MasterCard's $5.3 billion initial public offering. With more than 30 years of experience, Mr. Coniglio is a proven executive possessing a unique mix of skills that have allowed him to be highly successful in the context of a Fortune 100 company as well as a start-up. Mr. Coniglio is an experienced NYSE board member, serving on the Audit Committee and Special Committee of Atlas Resource Partners as an independent director. In addition, Mr. Coniglio serves on the board of St. Mary's Hospital for Children, the largest post-acute care pediatric facility in the tri-state area, as chair of the IT & Cybersecurity Committee and member of the Audit Committee. He was a recipient of United Hospital Fund's 2018 Distinguished Trustee Award. Mr. Coniglio also serves as an Advisory Board Member, Speaker, Volunteer and Coach. Mr. Coniglio received a B.S. in Accounting and Finance from the State University of New York, College at Oneonta. Mr. Coniglio was a Certified Public Accountant during his tenure at Price Waterhouse, LLP.
Ms. Meyer has extensive experience providing financial leadership to various public and private entities in the real estate industry. Most recently, she served as President, Chief Financial Officer and Treasurer of Western Asset Mortgage Capital (NYSE: WMC), a diversified mortgage finance REIT. Prior to that role, Ms. Meyer served as Managing Director of FTI, Consulting Inc. in the Real Estate Solutions practice. Before joining FTI, she served as the Chief Accounting Officer of NorthStar Realty Finance Corp. Ms. Meyer joined NorthStar Realty Finance Corp. from Ernst & Young LLP where she served as an Assurance Senior Manager in the Global Real Estate Group, focusing on complex and specialized accounting and audit issues for a diverse group of publicly traded and privately held real estate and real estate finance clients.
Jarrett Annenberg
Director of Acquisitions
Mr. Annenberg co-founded NewLake and is our Director of Acquisitions. In addition to acquisitions, he assists in NewLake's operations, portfolio management and capital raising efforts. Prior to founding NewLake, he spent ten years at CBRE where he was a Senior Vice President in CBRE's Transactions and Advisory Services Group managing global real estate portfolios for high-growth companies. At the time of his promotion, he was CBRE's youngest SVP outside of New York City, specializing in HQ transactions. During his tenure at CBRE, Mr. Annenberg worked on over seven million square feet of transactions with total value consideration in excess of $1 billion. Mr. Annenberg was a trusted advisor to fast growing companies such as GrubHub and Paylocity as well as established corporations like Caterpillar and AmTrust Financial. Mr. Annenberg received a B.S. from the Marshall School of Business at the University of Southern California with a concentration in real estate finance.